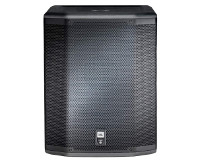 JBL PRX 618S 1000W 18″ POWERED SUBWOOFER
The PRX618S-XLF is a high performance self-powered subwoofer system. The PRX618S-XLF is comprised of a powerful 2268FF Differential Drive dual voice-coil and magnetic gap, neodymium woofer driven by a 1000W (dual 500W) Crown Class-D power amplifier. Dual-Bridge Technology directly links discrete amplifier channel outputs to each voice coil in the Differential Drive woofer. Electrical power transfer to the transducer is optimized for more power performance. A proprietary DSP chip is at the core of a fully featured input section.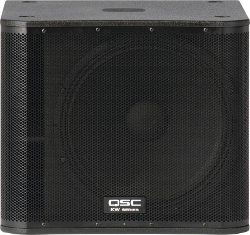 QSC KW181 1000W 18″ POWERED SUBWOOFER
The QSC KW181 is an 18″ sub with 1000 Class D continuous output, and extended bass in a lighter birch enclosure.Building on the success of QSC's K Series, the KW181 subwoofer, like the rest of QSC's KW active loudspeakers, represents QSC's next evolutionary step in wood enclosure loudspeakers. The system engineers created the KW series to feature all the groundbreaking electronic attributes of the popular K Series while at the same time designing a product that is both smaller and significantly lighter than previous wood enclosure models.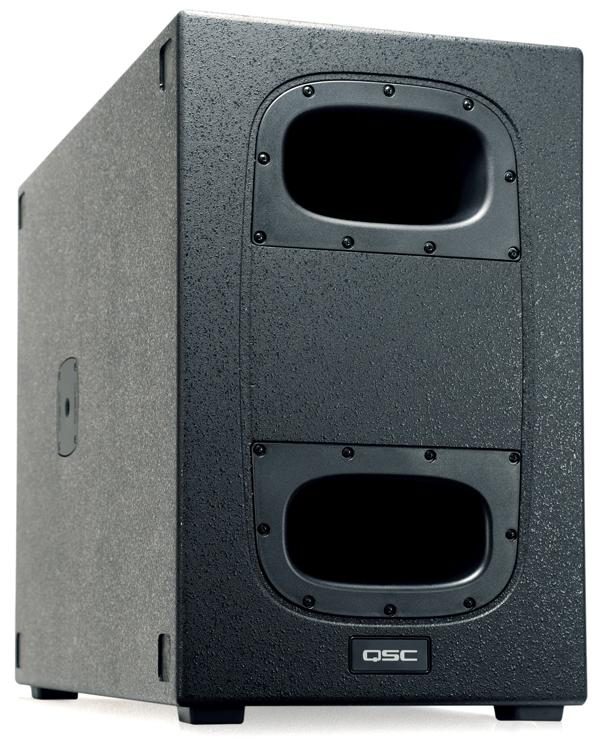 KS212C K Cardioid Subwoofer
Powered by a 3,600 Watt Class D amplifier, processed with the latest DSP technology, and featuring dual 12-inch long excursion drivers each arranged in a 6th order bandpass chamber, these components all combine seamlessly to produce a staggering 15 dB more output at the front of the cabinet than at the rear.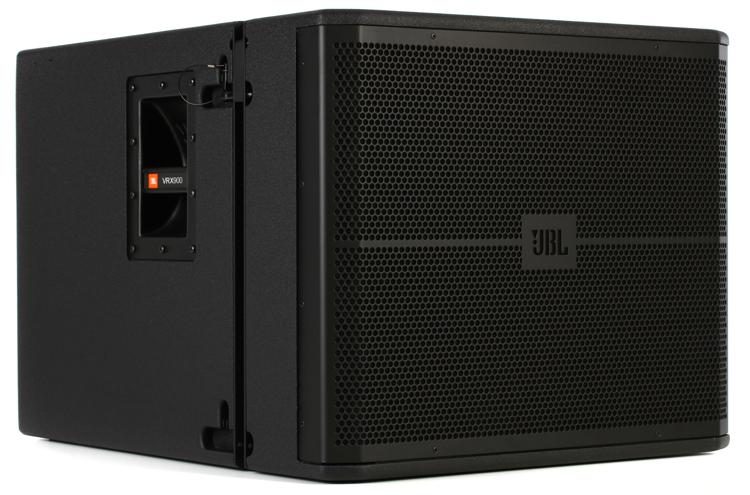 JBL VRX Sub Base
The VRX918SP powered subwoofer delivers extraordinary power handling, clarity, flexibility and, of course, stunning JBL sound in an attractive, easy to handle and affordable package.
For All Inquiries Text or Call Vic
{ "@context": "https://schema.org", "@type": "Article", "speakable": { "@type": "SpeakableSpecification", "xpath": [ "/html/head/title", "/html/head/meta[@name='description']/@content" ] }, "headline": "Subwoofer Rentals in Chicago and Surrounding Area", "image": "https://chicagoaudiorentals.com/wp-content/uploads/2020/08/VRX918SP-large.jpg", "author": "Chicago Audio Rentals", "publisher": { "@type": "Organization", "name": "Chicago Audio Rentals", "logo": { "@type": "ImageObject", "url": "https://chicagoaudiorentals.com/wp-content/uploads/2020/08/Chicago-Audio-Logo-1.png" } }, "url": "https://chicagoaudiorentals.com/subwoofer/", "mainEntityOfPage": { "@type": "WebPage", "@id": "https://chicagoaudiorentals.com/subwoofer/" }, "datePublished": "2020-10-03", "dateModified": "2020-10-03", "description": "Boston Audio Rentals provides top quality professional subwoofers for events ranging from Corporate functions, Wedding Receptions, Outdoor Ceremonies.", "articleBody": "Boston Audio Rentals provides top quality professional subwoofers for events ranging from Corporate functions, Wedding Receptions, Outdoor Ceremonies. The VRX918SP powered subwoofer delivers extraordinary power handling, clarity, flexibility and, of course, stunning JBL sound in an attractive, easy to handle and affordable package." }