Intelligent Lighting Rentals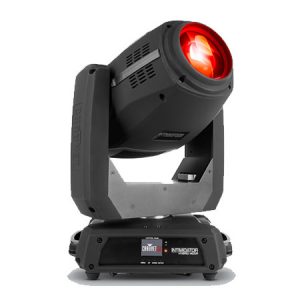 Chauvet Intimidator Hybrid 140SR
Intimidator Hybrid 140SR is powerful all-in-one moving head fixture that morphs from SPOT to BEAM to WASH effortlessly. Fitted with an intense 140 W discharge light engine and motorized focus, it projects crisp beams and gobos at almost any distance.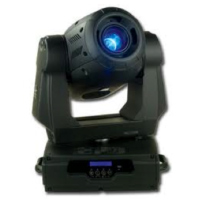 Chauvet Intimidator QSpot 350 Pro
The Chauvet Intimidator QSpot 350 Pro gives you an intelligent moving head hybrid spot and wash light in a single unit. Included are a new glass reflector for improved output and an improved lens coating for increased output and image quality as well as an improved LCD Display menu control.
For All Inquiries Text or Call Vic
{ "@context": "https://schema.org", "@type": "Article", "speakable": { "@type": "SpeakableSpecification", "xpath": [ "/html/head/title", "/html/head/meta[@name='description']/@content" ] }, "headline": "Intelligent Lighting Rentals in Chicago and Surrounding Area", "image": "https://chicagoaudiorentals.com/wp-content/uploads/2020/08/L7.jpg", "author": "Chicago Audio Rentals", "publisher": { "@type": "Organization", "name": "Chicago Audio Rentals", "logo": { "@type": "ImageObject", "url": "https://chicagoaudiorentals.com/wp-content/uploads/2020/08/Chicago-Audio-Logo-1.png" } }, "url": "https://chicagoaudiorentals.com/intelligent-lighting/", "mainEntityOfPage": { "@type": "WebPage", "@id": "https://chicagoaudiorentals.com/intelligent-lighting/" }, "datePublished": "2020-10-03", "dateModified": "2020-10-03", "description": "Chicago Audio Rentals provides intelligent lighting rental - moving lighting rental for concerts, corporate events, and festivals in Chicago Area.", "articleBody": "Chicago Audio Rentals provides intelligent lighting rental - moving lighting rental for concerts, corporate events, and festivals in Chicago Area. Intimidator Hybrid 140SR is powerful all-in-one moving head fixture that morphs from SPOT to BEAM to WASH effortlessly. Fitted with an intense 140 W discharge light engine and motorized focus, it projects crisp beams and gobos at almost any distance." }