Digital & Compact Mixers Rental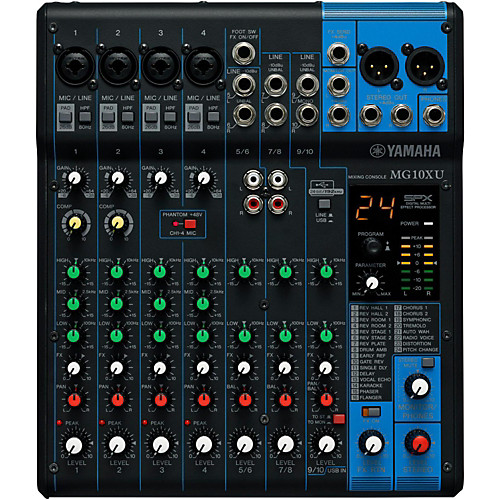 Yamaha MG82CX 8-Input Stereo Mixer
The Yamaha MG82cx mixer offers sonic quality that will satisfy the most critical listener, surprising flexibility and ease-of-use, and some advanced features you normally wouldn't find in this type of compact mixer.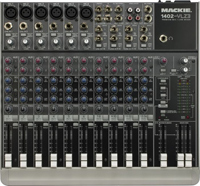 Mackie 1402-VLZ3 Compact Mixer – 120V
The Mackie 1402-VLZ3 Premium 14-Channel Compact Mixer builds on the legacy of the extremely popular 1402-VLZ Pro, offering the same great feature set, plus greatly enhanced sound quality.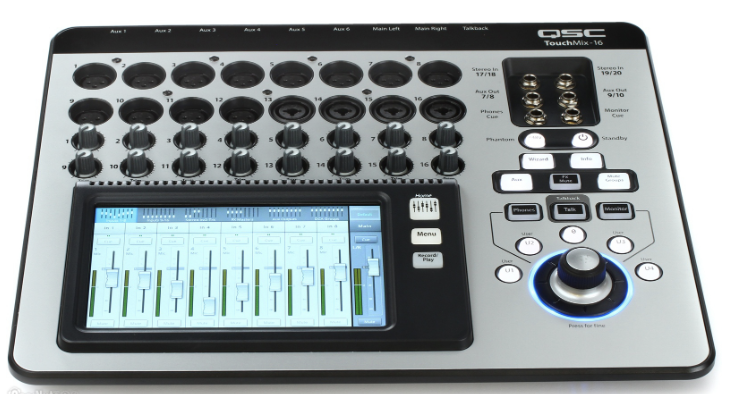 QSC Touch Mix 16 Compact Digital Mixer
The QSC TouchMix is designed for musicians and production professionals who need the power and capability of a large mixing console in a compact, affordable and easy to use format. TouchMix offers enough power and functionality to satisfy demanding professionals as well as a range of features and functions that help less experienced users achieve great results. ou don't.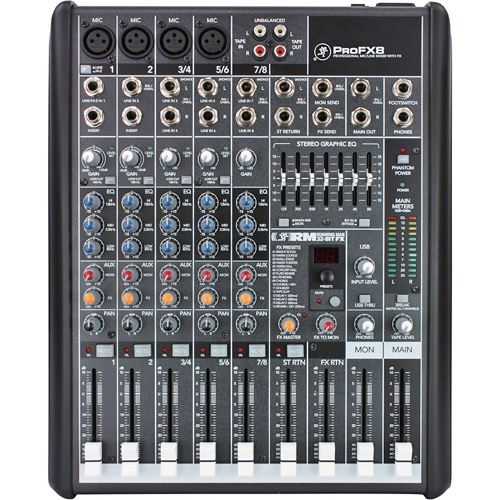 Mackie ProFX8 Professional Compact Mixer
Mackie's 8-channel ProFX8 Compact Mixer with integrated effects is the complete and simple solution for small to mid-size performance venues. 4 Mackie low-noise, high-headroom mic preamps ensure pristine signal while LED dual 7-band graphic EQs, and EQ metering and 60mm faders on each channel keep levels in check.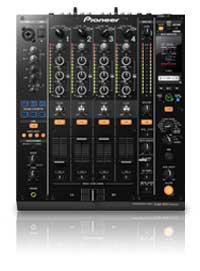 DJM-900 Nexus
The DJM-900nexus is a high performance digital mixer designed for today's professional DJ performers. An ideal combination with Pioneer's latest CDJ line of players, the DJM-900nexus offers a multitude of new features that includes a variety of onboard effects, increased sound quality, and direct PC or Mac connection to enable any DJ to perform to their utmost potential.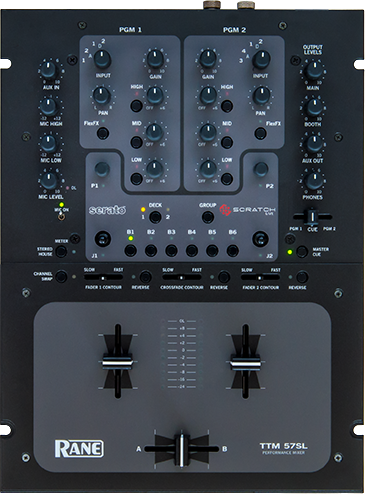 Rane TTM 57SL with Serato
The TTM 57SL Performance Mixer combines the technologies that Rane and Serato offer in a single high-performance mixer. The TTM 57SL fully integrates Rane's proven hardware and Serato Scratch Live, creating a whole new range of possibilities for your performance. The TTM 57SL was specifically designed to work with Scratch Live and the available features are best served when used with Scratch Live. The TTM 57SL is also a very competent standalone performance mixer.
For All Inquiries Text or Call Vic
{ "@context": "https://schema.org", "@type": "Article", "speakable": { "@type": "SpeakableSpecification", "xpath": [ "/html/head/title", "/html/head/meta[@name='description']/@content" ] }, "headline": "Digital & Compact Mixers Rentals in Chicago and Surrounding Area", "image": "https://chicagoaudiorentals.com/wp-content/uploads/2019/02/Screen-Shot-2019-02-12-at-7.21.35-PM.png", "author": "Chicago Audio Rentals", "publisher": { "@type": "Organization", "name": "Chicago Audio Rentals", "logo": { "@type": "ImageObject", "url": "https://chicagoaudiorentals.com/wp-content/uploads/2020/08/Chicago-Audio-Logo-1.png" } }, "url": "https://chicagoaudiorentals.com/mixers-and-mics/", "mainEntityOfPage": { "@type": "WebPage", "@id": "https://chicagoaudiorentals.com/mixers-and-mics/" }, "datePublished": "2020-10-03", "dateModified": "2020-10-03", "description": "DJ Mixers & Mic Rentals for the Chicago Area. Rent DJ Mixers, Wedding mics, PA systems, Corporate Event microphones to make any presentation or concert.", "articleBody": "DJ Mixers & Mic Rentals for the Chicago Area. Rent DJ Mixers, Wedding mics, PA systems, Corporate Event microphones to make any presentation or concert. The QSC TouchMix is designed for musicians and production professionals who need the power and capability of a large mixing console in a compact, affordable and easy to use format. TouchMix offers enough power and functionality to satisfy demanding professionals as well as a range of features and functions that help less experienced users achieve great results." }